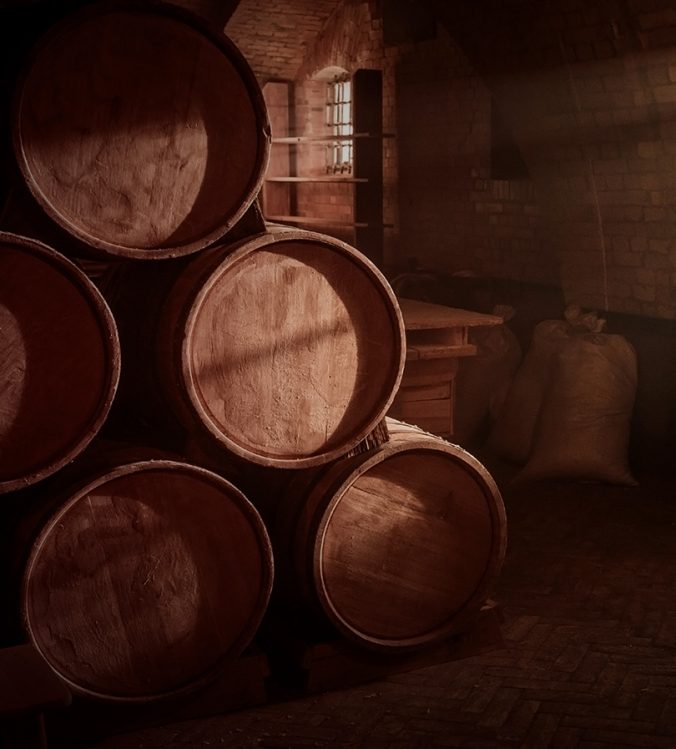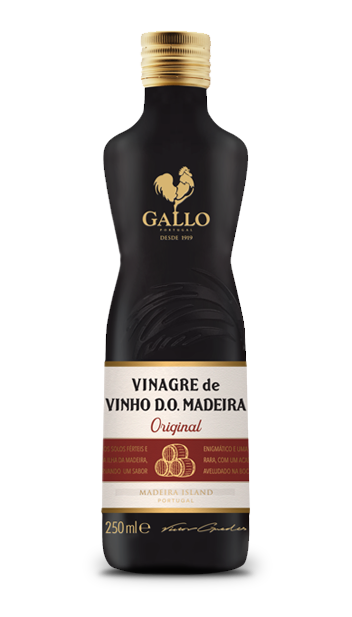 Gallo D.O. Madeira Wine Vinegar
Selected Origin Vinegar
The fruit of a great wine
Gallo D.O. Madeira Wine Vinegar honours the characteristic traits of the wine from which it is made. It has a woody, discretely sweetened taste, with a balanced acidity and a bright amber golden hue.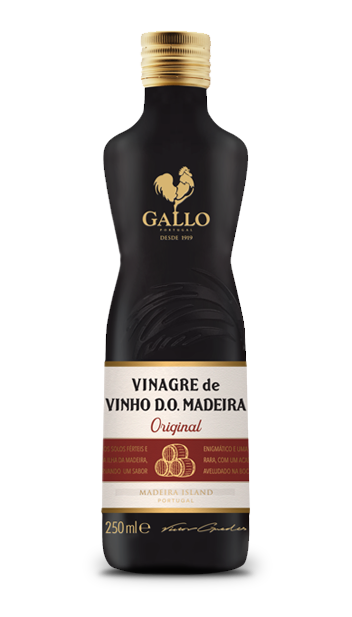 Ideal for
Whoever seeks to elevate a culinary creation to a truly memorable moment. It can be used in the preparation or finishing of salty and sweet dishes. Get inspired in our recipes!
Awards
Gold Medal
Monde Selection - Belgium, 2019
Silver Medal
Vinavin, Spain, 2019
2 Stars
iTQi - International Taste & Quality Institute - Belgium, 2019
1 Star
Great Taste Award - United Kingdom, 2019
Available in
The availability of this product may vary from one country to another. For more information, please contact us.
Recipes for memorable moments
Products of the same range
/
Frequently Asked Questions
Answers to the most Frequently Asked Questions

Select an online partner to continue your purchase