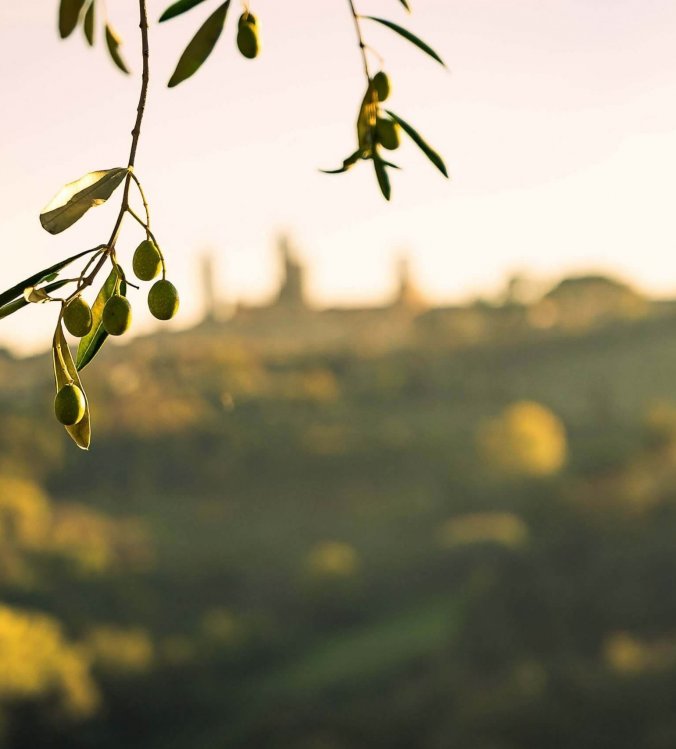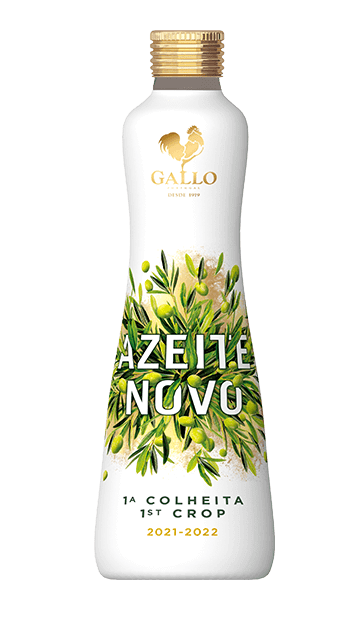 First Crop 2021-2022
Extra Virgin Olive Oil Premium
Unique, unexpected flavour
This olive oil is born from the rare and unique moment when the first olives are harvested. Surprising, with the intense and fruity flavour of young olives, Gallo Azeite Novo turns every dish into an unforgettable moment. And because each year brings a new edition and a new look, this is the perfect choice for collectors or for anyone looking for an original gift.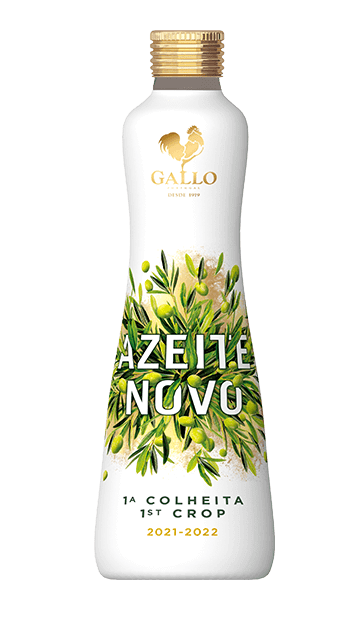 Ideal for
Ideal to share a moment with friends and family, dipping a piece of hot bread into Gallo Azeite Novo. Try adding some salt, fresh herbs or spices to the olive oil, for a surprising combination of flavours and aromas. Perfect to finish all of your fish dishes, such as codfish, or meat dishes, such as turkey or lamb.
The ancient ritual of the tiborna
The start of the olive harvest is a special moment. In the first cool days of
autumn, after a hard day's work in the olive grove, it is traditional to gather
family and friends around the table to celebrate the new harvest: by dipping a
piece of hot bread in fresh olive oil, fresh from the press, to savour it. This is
the ritual of the tiborna, which is still celebrated today.
Available in
Recipes for memorable moments
Products of the same range
/
Frequently Asked Questions
Answers to the most Frequently Asked Questions

Select an online partner to continue your purchase